From Travel Market Report
by Steve Gillick /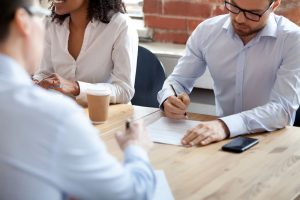 Isn't the travel sales technique of "telling and selling" dead? Didn't industry trainers put the kibosh on this sales method a long time ago? Well, yes and no.
While "telling and selling" was a powerful message for many years, some industry trainers decided at some point that it implied that the focus was on the travel advisor and not on the client. Tell them about YOUR travels, sell them on the fact that YOU did it, YOU had a great time, so THEY should go.
Instead of "telling and selling," some insisted that the emphasis should be on "listening and learning" what the client had in mind. This led to the cynical suggestion that the actual technique of selling should boil down to "Just shut up and sell."
So, with all the kerfuffle about selling technique, and harkening to that well-known concept that "everything old is new again," we need to ask if "telling and selling" is a valid sales method.  The answer is, in a word, yup!
Of course, you have to determine a client's needs through interviewing, and you have to master the art of listening to the client (and not interrupting or injecting your own interesting anecdotes while the client is talking). Then the "telling and selling" takes over. Here are four pointers to put in your bag of sales tips.
1. What are you selling?
It's a pretty simple question and the answer is you. You are selling yourself to the client. You are building a relationship of interest and trust and respect with the client. This does not mean that you hand them your resume and bore them with the titles of your grade school Bristol-board projects.
Instead, you wow them with your personality and your provenance, both of which convey your infectious enthusiasm for travel and your keen insights about the destinations or the products (cruise, rail, motorcoach, tuk tuk) that the client may wish to experience. For instance, say something like: "I had the most amazing time when I visited Sri Lanka in 2011. In Kandy, we visited the elephant orphanage and I took photos of the elephants parading down to the river and then frolicking in the water. It was like being inside a National Geographic article…
2. Drowning in dialogue
Telling probably got a bad rap when it was interpreted as a monotonous recitation of facts, such as saying: "Istanbul, formerly Byzantium and Constantinople, was founded in 660 BCE. The city has a GDP of $332 billion with an average temperature of 28C (82F) in July, blah blah blah." You can actually talk a client right out of your agency and across the road into the arms of the competition.
However, telling in the year 2018 takes on some pretty interactive formats: YouTube and iPhone videos, photos and selfies; blogs and vlogs; and just about any social media platform you can think of.
On a recent fam trip to Whistler, B.C., we were asked to download What's App on our phones, and what followed were tips, photos, business and social messages, videos and personal reflections. Early one morning, I found Lost Lake and posted videos and photos as I looped around the lake. This alone had the effect of having my fellow fam-sters replying with: "Wow, that's awesome, how do we get there"? So just consider what you can offer your clients as you tell them about your own adventure, while it's happening. Tweet each time you do something different; send an image of what you are looking at right now. Ask your clients to follow you and then hold an event when you get back to your agency.
3. Tearing down the walls of words
"Hey I've got a great idea, let's start a newsletter for our clients." You can already hear the groans coming from management. Who's going to read a boring newsletter filled with columns (walls) of words?  Well, duh, no one. But travelers will read exciting newsletters that cut to the quick and relate theme-specific information or real-life experiences about a destination, with links to your just-shot videos.
For example, foodie adventures are very popular. Travelers to Japan joke about eating fugu, the poisonous pufferfish where, with one careless moment in the preparation of the fish, a chef could theoretically be plating your death sentence. Well, if truth be told, I've been to Japan numerous times and I specifically seek out fugu. In western Japan, we buy it breaded at food markets and have it for a snack or for lunch. For dinner, there is fugu sashimi, raw fish delicately wrapped around a chive and dipped in ponzu sauce; and also fugu hot pot (fugu nabe) simmered with vegetables, dashi broth and nori (seaweed). Fugu is quite tasty and the risk is actually very low (in one 9-year period, 11 people out of a population of 127 million died of fugu poisoning). Now think of you, on camera, eating fugu and posting your video clip for your potential Japan-bound, fugu-phobic social media foodie clients.
Not into raw fish? How about you quaffing a fresh stout at the Guinness Storehouse in Dublin; swirling a glass of Viogniers with vintners in Zichron Yaakov in Israel; or buying tender bamboo shoots to munch at a roadside market in Chiang Rai, Thailand. Personal testimonials that tell, sell. Whatever you bite into, social share it with your clients. Are you ready to bite?
4. Motivational mayhem
The idea of presenting a travelogue at an industry conference is rarely considered, but in the context of "telling and selling," what could be more motivational and inspiring than to listen to a traveler talk about travel? Even if the topic is popular, such as Rome, you will get everyone in the audience who has traveled there, nodding their heads, relating to the anecdotes, dredging up their own memories and ultimately being reminded to tell the client, at the appropriate time, about their own adventures.
And at a recent conference, Mt. Everest climber, Jaimie Clarke, held everyone in absolute awe — and laughter — as he related his three encounters with the mountain that resulted in summiting on the last attempt. No, you don't have to sell Everest, but how about promoting a Himalayan adventure in Nepal or Tibet, or a Rocky Mountain high in Colorado or Alberta or British Columbia?
"Telling and selling" is a powerful technique that establishes relationships, inspires interactivity between the travel advisor and the client and, with a few sales skills added (upselling, cross-selling, closing, etc.) it actually results in sales, client retention and referrals. If you are selling travel, tell it as you know it and sell it like you mean it!